:: Rafferty Lab ::
community ecology of plants and pollinators in a changing climate
Welcome to the Rafferty Lab in the Department of Evolution, Ecology, and Organismal Biology at the University of California, Riverside. Research in the lab spans the fields of community ecology, population biology, and global change.
We use experimental manipulations, long-term and historical data, and observations of natural variation to investigate the effects of climate change on species interactions. In particular, we study how environmental variation and climate change-induced shifts in phenology (the timing of life history events) affect plants, pollinators, and their interactions.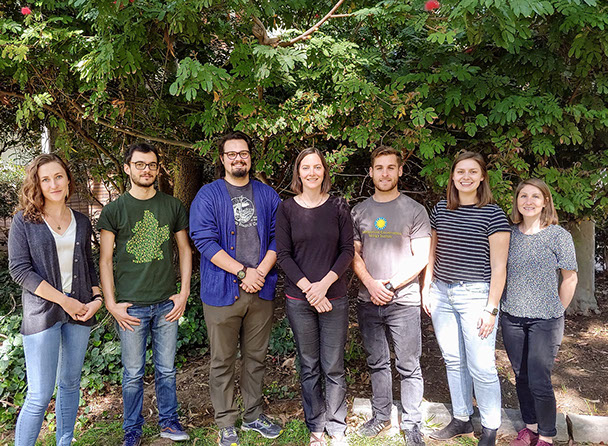 Welcome to postdoc Clara Stuligross, who joined the lab in early 2023 and is leading our NSF-funded warming experiments with solitary bees and annual wildflowers!
Warm welcome to Elena Kaminskaia, our newest graduate student! Elena worked with solitary bees, focusing on pollen feeding in adults, at Whitman College.
Andrea successfully defended her dissertation! We will miss her, but we wish her all the best as she begins teaching at the University of Redlands. Way to go, Dr. Keeler!
We were awarded an NSF CAREER grant to test whether warming causes phenological and trait-based mismatches in experimental communities of plants and pollinators! Very grateful for the support and the chance to pursue this project.
The lab welcomes new postdoc, Kaleigh Vilchez-Russell! Kaleigh received her PhD in the lab of Quinn McFrederick here at UCR and is supported by a USDA NIFA postdoc fellowship.
Congrats to Chris for receiving the 2022 Forest Shreve Research Award from the Ecological Society of America, a Centennial Pollinator Fellowship from the Garden Club of America, and a DeWind Award from the Xerces Society for Invertebrate Conservation!